5 Tips for Turning Up an Elastic SIP Trunk on a Dialer
I recently sat down with Jon Olson, QVD's Senior Network Operations Center (NOC) Technician, to discuss his recent experiences with working with new customers to turn up an elastic SIP Trunk for their dialer. Jon explained that there are three common SIP Trunk implementations that our team is experienced with. And because we have extensive experience with all three, our team has the nuanced knowledge to ensure a smooth implementation every time.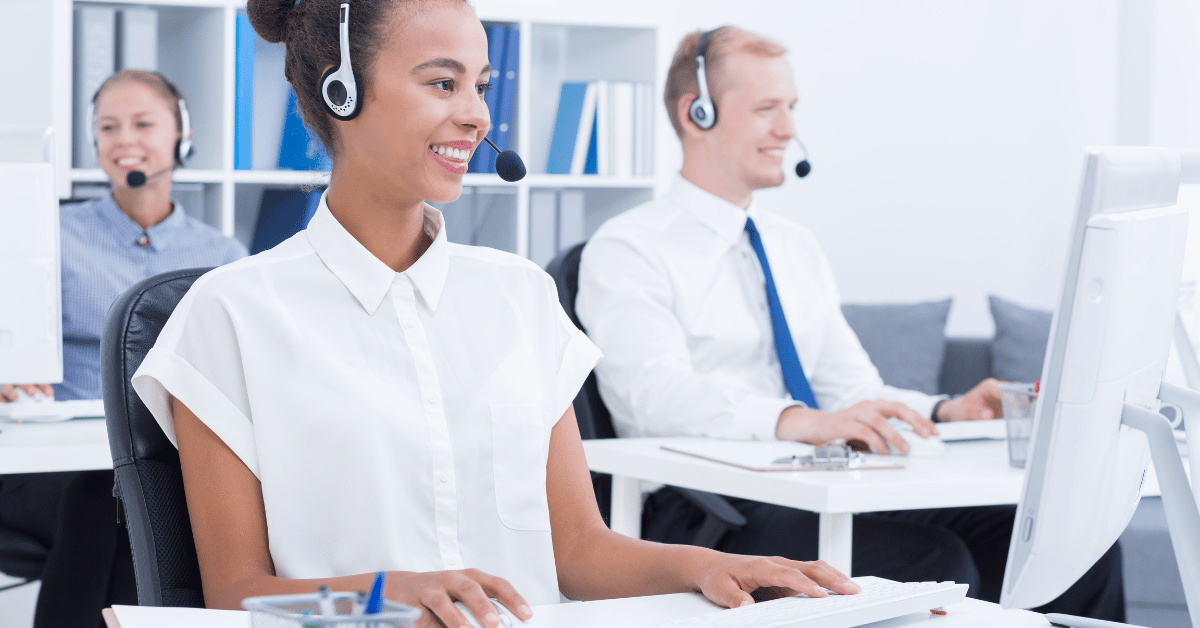 Elastic SIP Trunk for a Dialer: Stand Alone Dialer vs Hosted Dialer
One type of SIP implementation is with a company that has a premise-based dialer (could be physically on site or in the cloud). The dialer is newer technology, and they are already using SIP. The key factor is that the customer is in control of the dialer and the telecom services that they use for making outbound calls. We'll call this a Customer Controlled Dialer with SIP Experience implementation.
This type of implementation is the easiest because the customer is in control of the telecom decision already and they typically have one or more individuals on their team that knows how to make the SIP connection to a new telecom services provider. Jon calls this 'controlling the flow' of the implementation. This SIP trunk implementation can be done within 24 hours because it is literally changing the IP address that they connect to.
The second type of implementation is when a customer wants to bring an Elastic SIP trunk to their hosted dialer. Most hosted dialer companies prefer to provide the telecom services to their customers, in addition to the hosted dialer seats. There are many reasons for this and it has worked well in the past for both the hosted dialer company and the customer. However, here at QVD we're seeing that Bring Your Own Circuit (BYOC) is an increasingly popular solution to ensure a customer's calls are digitally signed and delivered with an A Attestation. Because there are 3 parties involved in this type of implementation, (the customer, the hosted dialer provider, and QVD), turning up a SIP Trunk on a hosted dialer can take 1 to 6 weeks, depending on if QVD has connected to this hosted dialer previously. QVD has connections with Five9, Alvaria, CallShaper, Vici, and others.
Despite the potential pain of implementation, we are seeing an influx of new customers that want a BYOC solution; they are trying to solve a low answer rate, blocked call, and/or spam labeling problem. Why are so many organizations seeing a low answer rate when using the built in telecom service provider? The primary reason is that across the telecom spectrum, there are still a significant number of carriers that are signing the calls with an A, but they do not have premium, direct routes set up to deliver the calls, resulting in those A attestations only making it to some called parties' telecom carriers. Also, many Least Cost Routing (LCR) engines used by hosted dialer companies will lead to wholesaler routes stripping out the SHAKEN Token. Most telecom providers will not sign a call with an A unless they have a direct relationship with the customer (know your customer is a SHAKEN requirement). A dialer company's telecom provider may only sign calls with a B or even a C attestation taking the stance that they know the dialer company, but they don't know the dialer's customer.
One popular BYOC option for elastic SIP trunk for your dialer, Quality Voice & Data has invested in setting up premium connections to the major carriers that matter, like Verizon, AT&T and T-Mobile. We can ensure that our client calls show up with a 'verified caller' or check mark, demonstrating that the call maintains its SHAKEN A Attestation Token from cradle to grave. This matters a lot when you consider the cost of staffing, lists, and a potentially low answer rate because the calls are blocked or mislabeled as scam or spam likely.
And we provide a full suite of solutions for sales and service organizations that depend on making a high volume of outbound calls: Trusted Call Completion®.
Legacy Equipment
The third type of elastic SIP Trunk implementation is also a premise-based dialer that is using old legacy technology like TDM for the telecom connection. In these implementations, our team's expertise with bridging the gap between legacy equipment and SIP Telecom connections is critical. According to Jon, we have the unique capability to identify what the customer has in place today, and to create a path forward for the SIP conversion.
Elastic SIP Trunk for a Dialer: Jon's 5 Tips for a Smooth Turn Up
1. Set up an implementation call to review current state (type of dialer implementation, legacy equipment, etc.) and ensure that your technical team is present for that call. This is where it is really helpful to have the technical people do most of the talking.
2. If you use a hosted dialer, be aware that the hosted dialer team may not be very helpful. Try to get them on board and committed as soon as you can to avoid lengthy delays in implementation.
3. When getting ready to test the connection, it is best to set up a test connection that is separate from the production instance.
4. Schedule the move during non-production hours and use a Teams call or a conference call that is continuously open to avoid missed calls or emails.
5. Retest during non-production hours after the move is completed.

One last note: With an Elastic SIP Trunk, you don't need to worry about the number of trunks or concurrent calls.
To learn more about our elastic SIP trunks with SHAKEN A attestation and our other services, fill out our brief online form or call us at (888) 656-5111.
Who is Jon Olson? Jon is a Senior NOC Technician for Quality Voice & Data. Prior to joining QVD, Jon honed his technical skills working for a large Technology Retail organization. Jon also holds a degree in Information Technology from the University of Upper Iowa. In his spare time, Jon likes to spend time with his wife and daughter and work on various coding projects.
Angela Garfinkel currently serves as Director for Quality Voice & Data. With 30+ years of call center and business process outsourcing experience, Angela provides the QVD team with key insights to support product development, marketing and sales.