By Nathan Teahon, Vice President at Quality Contact Solutions
Caller ID Management isn't that difficult. Or, rather, it doesn't have to be. Like most things, it comes down to knowing what you don't know, having a good strategy, and executing on that strategy. The aim of this article is to lay out simply the main topics that you need to be aware of in order to have a good caller id management strategy, and to point you in the right direction on understanding those topics thoroughly.
What is Caller ID and How Does It Work?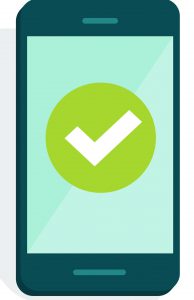 This seems basic and straightforward, right? You call someone and when their phone rings, that person sees your name and number. Easy enough. But what about understanding how call centers are using caller id for their outbound calls? If you are calling nationally, how do you use multiple numbers to ensure you are using caller id appropriately in each geographical area? What CNAM names can you display?
Understanding these issues is important and I recommend reading the following interview with Dean Garfinkel explaining how caller id works. Dean is the President of Quality Voice & Data and is the industry's foremost expert on caller id. Dean and his team love helping their customers increase their answer rates up to 30% utilizing local caller id.
Also, when reading this section, did you know what "CNAM" meant? I know that a lot will, but a lot also will have no idea. You don't know what you don't know. I recommend taking a look at the Quality Voice & Data Glossary of Terms. This is a great resource for beginning to understand all the technical lingo that perhaps not everyone is familiar with.
Local Caller ID Strategy
I think I mentioned before that using local caller id increases answer rates up to 30%. It's worth mentioning again. I can't tell you how many calls I get each week from an 800#. While I haven't measured it, I can say with certainty that I am not answering the phone very often when I see an 800# flash on my phone. The sad thing is, some of those calls are calls that I want to take and would be taking if I had a reasonable idea of who it was. I can say for certainty that when I get a call from a local caller id number, I absolutely answer the phone over 30% more frequently. Makes sense, right? Think about it, I bet most of you would say the same.
Okay, so you are bought in and understand that using local caller id numbers is critical to the success of your telemarketing campaigns. Now what? Knowing that you should use local caller id numbers and having a strategy are two different things. If you have a list of 25,000, 50,000, or well over 100,000, what do you do? Check out the following article by Angela Garfinkel who is one of the principals of Quality Voice & Data. This article walks you through the math of various local caller id strategies and recommendations depending on the size of your lead list.
CNAM
Using a local caller id number is great. That is better than using an 800#, so we are off to a great start. To get the most out of a local caller id number, it is used best when paired with an appropriate Caller ID Name Display. In fact, using No Caller ID or the Wrong Name will more than likely hurt your results.
Also, don't use a deceptive name for CNAM. It isn't legal to use something generic like "Customer Service". You must use a name that accurately represents your company, product or service. For more information, here is a link to the Truth in Caller ID Act.
Inbound
I'm not sure if I mentioned this or not, but using a Local Caller ID number can increase answer rates by 30%. Now, if answer rates increase, isn't it also logical that the number of people that miss the call but see it on their caller id and call the number back will also rise? The answer is yes, it is absolutely logical to expect the number of people calling the number back to increase. Now, the way you handle this may vary depending on the situation, but in the world of sales where every viable lead is gold, you need to have a mechanism for answering and handling these calls.
A crucial part of the caller id management process is the ability to have inbound calls, to any of your caller id numbers, routed directly to your ACD. Most good ACD systems allow you to dictate whether you want the "ANI" or the "dialed number" to be passed to the agent. A good example on how this can impact your center is by routing an inbound call to a particular licensed agent for the state in which the caller is calling or routing a call based on the offer to a brand specialist.
Do's and Don'ts
In addition to all the points above, there are several other helpful hints that you should consider as well. Kelsey Olsen is the Director of Enhanced Telecom Services for Quality Voice & Data, and she wrote a very handy guide of Caller ID Best Practices Do's and Don'ts. I highly recommend reading it as there are a lot of useful tidbits that helpful for even the most seasoned call center professionals.
I will leave you with the most important best practice for caller id management. Getting your Local Caller ID Numbers from Quality Voice & Data is the route to go. They have a dedicated, hard-working, highly urgent team that provides top-notch customer service. They assign high quality, clean Local Caller ID Numbers in any area code. Delivery of the numbers is lightning quick, and they match the assigned phone numbers with a display name. From there, QVD customers get to enjoy higher answer rates and deeper list penetration. They are the experts that will help you execute on your caller id strategy.
Nathan Teahon is the Vice President at Quality Contact Solutions, a leading outsourced telemarketing services organization. As a highly competitive person, Nathan brings his 'A' game to work every day, ensuring that each of his clients wins on a daily basis. Nathan carefully balances the operations resources and client goals to ensure his clients receive the highest possible results at the lowest cost. Nathan is a true, born and bred telemarketer. He grew up in the business and intimately knows (and has played) every position on the field, including supervisor, quality assurance, call center manager, program management, account management, and call center psychologist. Nathan can be reached at Nathan.teahon@qualitycontactsolutions.com or 516-656-5133.