By Angela Garfinkel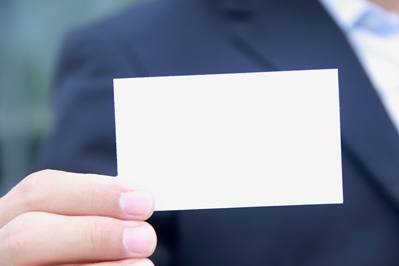 You would never consider handing out a business card with only your phone number and no name on it. You also would never hand out a business card with the wrong name on it. So why do you allow your outbound telemarketing calls to be placed without ensuring that the Caller ID Name is also being populated (and populated correctly)?
While your company can't 100% control what the called party sees when they answer your incoming call (or choose not to answer it), you can control the name that is stored in the national CNAM database that is associated with your outgoing phone number on Caller ID. It's up to the phone carriers to retrieve the correct name and display it to their subscribers on incoming phone calls.
Phone carriers subscribe to a reciprocal database called the CNAM database and carriers both store their customers' phone numbers with names in the database and they also do a lookup when delivering an incoming call to one of their customers. If the CNAM lookup results in a wrong party or worse, no match is found, what the called party sees may be bad for your business.
Worse is if you use a toll-free number for Caller ID because 8XX numbers are not stored in the national CNAM database. Most people know that a call from an 8XX number is a bill collector, a political survey, or a telemarketing call. So most people don't bother to answer the call.
As a licensed telephone carrier, Quality Voice & Data helps telemarketing companies and any organization making outbound calls by ensuring that the phone number used on Caller ID is also paired with a recognizable name that will be displayed to the consumer on their Caller ID display. In addition, we're experts at helping outbound call organizations get a higher answer rate, resulting in a lower cost per contact and ultimately a higher list penetration (more sales).
What does your Caller ID say? Contact us today and we'll do a free lookup for you. Email us: sales@qualityvoicedata.com
Angela Garfinkel is one of the principals of Quality Voice & Data, a specialized telecom solutions provider for the outbound marketing, call center, collections and market research industries. In addition, Angela is the President and Founder of Quality Contact Solutions, a leading outsourced telemarketing services organization with a telemanagement model. Angela has the pleasure of leading a talented and highly engaged team that runs thousands of outbound telemarketing program hours daily. Angela can be reached at angela.garfinkel@qualitycontactsolutions.com or 516.656.5118.