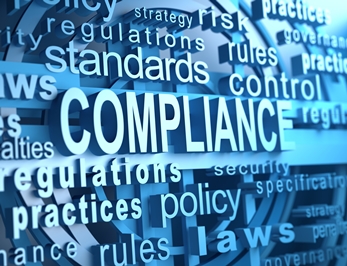 By Rich Hamilton, Director of Marketing & Product Development
Outbound Telemarketing is not for the feint of heart. There are so many aspects to consider when setting up a campaign, from script creation to dialer setup and configuration. The most complex and arguably the most important piece is compliance with telemarketing laws and regulations.
There are a myriad of state and federal regulations that address Caller ID with regard to outbound telemarketing calls. The rules fall into 3 primary buckets.
1. Caller ID cannot be blocked
Both the Federal Communications Commission (FCC) and the Federal Trade Commission (FTC) along with many states do not allow the caller ID on an outbound telemarketing call to be blocked. Not properly pushing a Caller ID would be considered a blocked Caller ID. Using QVD's Local Caller ID phone numbers for your telemarketing campaigns will help you make sure that a Caller ID number is properly displayed for each outbound call from the dialer. Plus we make sure your company name association with each Local Caller ID number is properly stored in the national CNAM database so your customers and prospects know who is calling.
2. Called party must be able to make a Do Not Call request
Each Caller ID number that is used by each outbound marketer must permit the individual being called to make a Do Not Call (DNC) request when they call back the number during normal business hours. With each Local Caller ID number from Quality Voice & Data, there are two ways to handle the DNC request. First, the phone number can terminate at your call center so that you can properly handle the Do Not Call request. Second, the number can be pointed to our Brandguard IVR system which will automatically process Do Not Call requests. Our IVR can be configured to send you a daily or weekly report so that you can update your dialer and CRM.
3. Caller ID cannot defraud
The FCC specifically states:
"No person or entity in the United States shall, with the intent to defraud, cause harm, or wrongfully obtain anything of value, knowingly cause, directly or indirectly, any caller identification service to transmit or display misleading or inaccurate caller identification information."
With QVD's Local Caller ID phone numbers, not only do we make sure the phone numbers are answered properly, we also update CNAM so that the proper name is displayed on the individual's Caller ID display. We frequently audit the CNAM storage database for any telephone numbers used by our clients to ensure the CNAM would not be seen as defrauding or causing harm to the individuals being called. For example, we will not let a client use the CNAM, "IRS" unless they are actually the IRS.
Setting up an outbound telemarketing campaign is very complex. Make the set up process easier by using QVD's Local Caller ID phone numbers. Rest assured that our phone numbers are compliant with the Truth In Caller ID Act and all other state and federal telemarketing laws and regulations. Plus if your legal department wants proof, we have a legal opinion letter written by one of the foremost privacy, consumer protection and telemarketing legal experts in the U.S.
Rich Hamilton is the Director of Marketing & Product Development for Quality Voice & Data, Inc., a leading provider of Local Caller ID numbers, enhanced texting solutions and a non-ATDS telephone system. He works tirelessly to bring new products to the teleservices and call center market and is also the creative powerhouse behind executing on a wide spectrum of marketing initiatives for the organization. Rich's current project is focused on building out marketing for the company's new product called TextBetter where landline texting for business has become a reality. In addition, Rich is a consumer protection compliance guru with a Customer Engagement Compliance Professional (CECP) certification to back it up . You can contact him by email at rich@textbetter.com or by phone at 516-656-5105.