STIR SHAKEN Carriers are Not All the Same
The passage of STIR/SHAKEN legislation signaled a seismic change for consumers, contact centers, and carriers alike. Although the implementation of this law is not complete, it has already lessened illegal robocalls and forced industry players to change the way they do business.
Carriers that have implemented STIR/SHAKEN are not equally effective, however. In particular, SHAKEN service providers do not offer the same level of attestation service. Fortunately, Quality Voice & Data is a premium SHAKEN provider that offers superior service designed to improve your answer rates and maintain your reputation with consumers and businesses.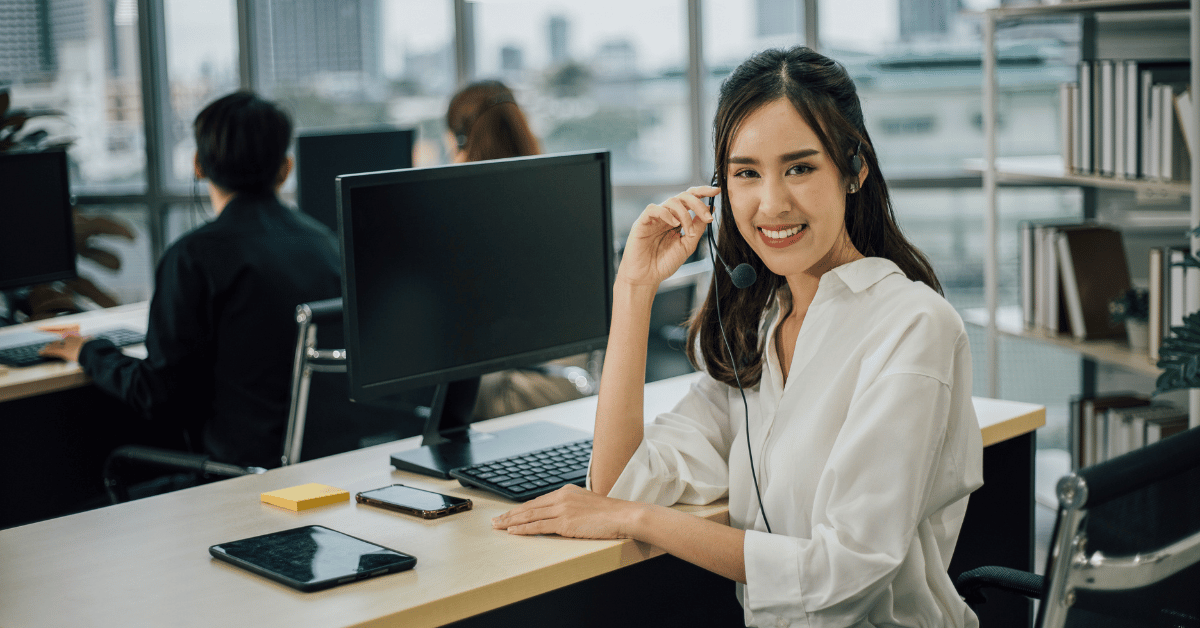 All Signed Calls are Not the Same
The FCC mandated attestation tokens to stop bad actors from hiding the origin of their calls. Many illegitimate calls were coming through as local calls or calls from trusted organizations. Consumers would answer only to find they had been misled. Although the intent was good, the results have been mixed.
Signing up with a STIR SHAKEN service provider is no guarantee that your calls are keeping the correct attestation token. Your company has a problem if your carrier claims to sign your calls, but you are not getting the expected answer rate.
Signed calls should reassure consumers that you are a respected business and not an illegitimate robocaller or call spoofer. They should appear on caller IDs without negative labels such as "potential spam" or simply "spam."
Your carrier may be failing you by signing the call with an A attestation but not ensuring that it is delivered with one. If they are using least-cost routing (LCR) engines and inexpensive wholesale routes, your call's A token can change to a B or a C in transit. When consumers see an unknown or negatively labeled number on their caller ID, they will probably not answer it. Instead, they may block the number and report it as spam.
The Cost of Poor SHAKEN Practices
When consumers do not answer your calls, it costs you time, money, and morale. You may experience the following issues:
• Call List Problems: When your calls are not answered, your agents or dialer administrator may panic. They may then make too many calls from the same outbound numbers to the same phone numbers. In both instances, you risk your phone numbers being negatively labeled. In addition, the call analytics companies use multiple data points when advising their telecom clients of blocking and labeling decisions. Too many phone calls in a time span may be flagged as potential spam, resulting in blocking or labeling your calls. This can result in burning through your list with a low answer rate.
• Wasted Labor Expense: When consumers do not trust your calls, your agents cannot do their jobs. They end up sitting around instead of selling your products or services.
• Low Performance and Morale: When salespeople cannot reach consumers, they obviously cannot sell. They also fail to perfect their sales pitches due to a lack of practice and end up with low compensation and lower morale.
In a healthy business, telecom costs should be one of your lowest expenses. Bad telecom practices end up being your highest one. You must ensure your calls reach potential clients with the highest attestation token. Otherwise, your outbound campaigns cannot thrive.
Get a Free SHAKEN Test
The FCC requires all VoIP carriers to include a SHAKEN attestation token on every call they originate. In reality, most carriers cannot complete the delivery of that token to the terminating carrier. So a call signed with the top-level token — an A attestation — may appear to the call recipient with a negative label or as "unknown." Your target consumers will not answer your calls in those circumstances.
To prevent these issues, you need to test if your calls are being signed and if the token is delivered to the terminating carrier. Quality Voice & Data offers a free and fast SHAKEN test that gives you the data you need. In just a few minutes, you can determine if your calls are being delivered as they should be.
The Quality Voice & Data Advantage
All STIR SHAKEN carriers are definitely not equal. Some sign your call without ensuring it arrives with its A attestation intact. That kind of service harms you and your targeted consumer. It's a little like buying roses but having dandelions delivered. You need to choose an advanced service provider to protect your business.
QVD is a superior STIR/SHAKEN carrier that ensures your calls reach the terminating carrier with the correct attestation token. In today's telecom climate, consumers will not answer suspicious-looking calls. Seventy-five percent of Americans never answer unknown numbers, alarming numbers for many companies. But your agents can be successful if you give them the right tools.
At QVD, we offer Trusted Call Completion® service, which means your calls will be digitally signed and delivered with A attestation tokens. Your clients will receive calls that do not have negative IDs, improving your answer rates significantly. High contact rates lead to higher profits and happy agents.
Take Action Now
Learn more about Quality Voice & Data's Caller ID Management Service by contacting us online or calling (888) 656-5111. You deserve to get what you pay for. Improve your campaign success rate by making us your STIR/SHAKEN carrier.
Angela Garfinkel currently serves as Director for Quality Voice & Data. With 30+ years of call center and business process outsourcing experience, Angela provides the QVD team with key insights to support product development, marketing and sales.