Scam Likely: Outbound Telemarketers and Service Providers on High Alert
The outbound telemarketing and dialer service provider industries are on high alert after the recent PhoneBurner incident. Cease and desist letters from the FCC essentially shut down the popular dialing platform. These letters were in response to a mortgage industry scam that placed illegal robocalls through the PhoneBurner platform. Sadly, this FCC action put legitimate clients in a lurch since they, like the scammers, were left without a dialing platform.
This case illustrates the need for your company to take proactive measures to stay FCC compliant, beyond maneuvering Caller IDs to minimize Scam Likely labeling. Clearly, good intentions are not enough to protect your business. PhoneBurner was abused by a scammer, but the government holds them accountable for failing to practice due diligence. That's why your company needs to use a telecom services provider like Quality Voice & Data. Here at QVD, each client must go through a Trusted Call Completion vetting process, similar to the Know Your Customer requirements in the banking and finance industries. This vetting process helps eliminate potential scammers and protect legitimate customers from losing access to their service provider on short notice.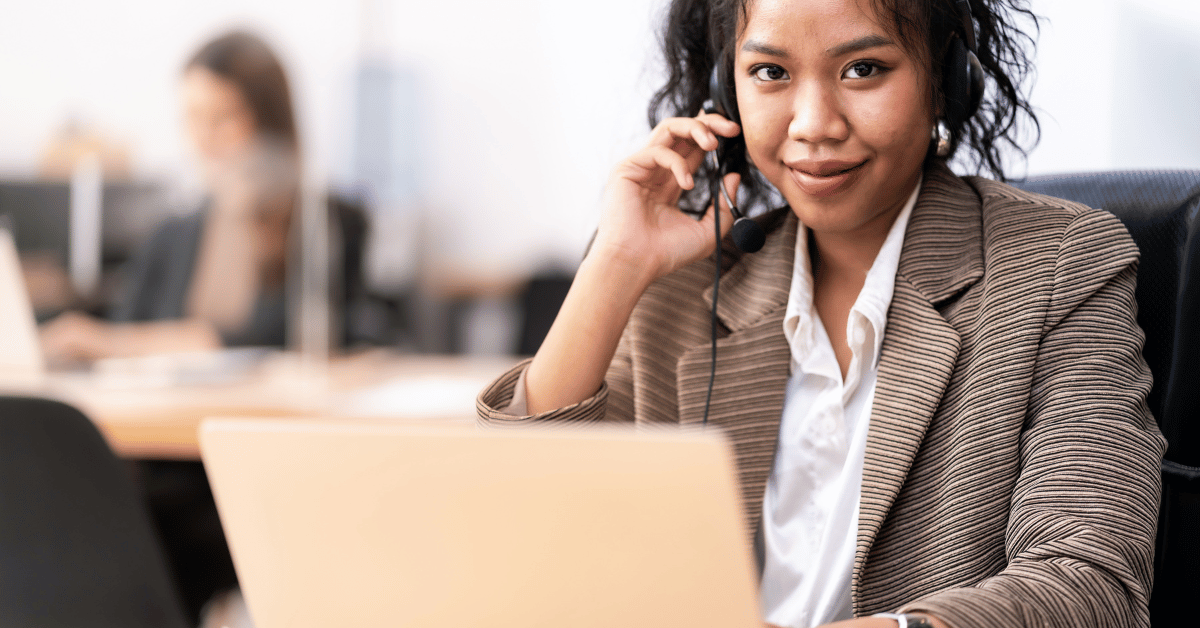 Scam Likely: PhoneBurner and the FCC
In January 2023, the FCC announced its attempts to stop "scam likely telephone solicitation calls to phone numbers on the National Do Not Call Registry from PhoneBurner Inc. and MV Realty PBC, LLC." This suspected scam involved MV Realty, a Florida-based real estate brokerage firm, that used PhoneBurner to contact millions of people listed on the National Do-Not-Call Registry, leaving prerecorded voicemails offering money for 40-year exclusive listing agreements with MV Realty. The FCC identified 11,949,374 calls made from MV Realty via PhoneBurner to consumers listed on the DNC. Sadly, violating the DNC registry was not their only legal misstep.
Florida Legal Action
MV Realty is in serious legal trouble with the state of Florida. The Florida attorney general filed a lawsuit against MV that states thousands of residents were tricked by the company into signing 40-year sales contracts that were actually liens on the properties. Breaking the "sales agreement" resulted in hefty fines from the company, so many consumers felt trapped in these fraudulent contracts that harmed them financially. The suit alleges the company developed a "complex and deceptive scheme that attempts to skirt existing Florida law with the goal of swindling consumers out of their home equity." PhoneBurner did not create the scam, but it did not spot it either.
FCC Penalties
PhoneBurner is in trouble for not identifying the scam and stopping it. While the FCC cannot take direct action against PhoneBurner, it does have the power to shut down illegal robocalls. In this case, it essentially shut down the company as well. PhoneBurner and other platforms receiving FCC notices were ordered to investigate the illegal phone traffic and report the results to the FCC, explaining what actions they are going to take to stop the illegal phone calls.
PhoneBurner and other telemarketing and dialer service providers now face a higher risk of disciplinary action from the FCC and exposure to consumer lawsuits. Even if your company unwittingly facilitates illegal robocalling, it is vulnerable to legal action. The FCC is taking a more aggressive stance to stop robocallers, so a similar FCC notice could shut down your company in a matter of days and make it extremely difficult to recover. Here at Quality Voice & Data, with our Trusted Call Completion® due diligence, you can rest easy knowing your company's profitable operation will not be collateral damage in an FCC action.
The Quality Voice & Data Solution
Robocalls are a serious problem for both consumers and legitimate businesses, beyond creating a dearth of scam likely calls. Scammers create complex schemes and disguise them as legal communications. Their sophistication makes maintaining FCC compliance and client protection difficult. That's why you need advanced protections offered by an expert in Know Your Customer and Trusted Call Completion® like Quality Voice & Data.
QVD does due diligence on all customers before providing telecom services, thus ensuring we don't get shut down by the FCC. In fact, we take proactive steps to stop the customer if we suspect illegal activity, making certain our other customers are not harmed by potential bad actors. Home mortgage scams and similar illegalities would not pass our stringent vetting measures.
Trusted Call Completion®
Our Trusted Call Completion® program protects your company in multiple ways. Our application review consists of a rigorous Know Your Customer (KYC) process that identifies suspicious entities before they can do harm. Our program also offers the following benefits:
• Real-time monitoring of how your calls appear on all major wireless handsets, taking immediate action on mislabeled ("scam likely") or blocked calls.
• Digital signing and delivery of your calls with the highest-level attestation designated by the STIR/SHAKEN framework.
• Registration, storage, and monitoring of our customers against the industry's leading authentication hub.
• Direct termination of calls to other SHAKEN carriers that digitally sign and deliver your calls with full attestation, minimizing the likelihood of mislabeling as scam likely.
These steps are integral to maintaining your company's effectiveness and reputation.
Take Action Now
Many telemarketing companies and dialer service providers are feeling exposed by the PhoneBurner incident. Fortunately, you can take action now to avoid problems caused by illegal robocalls and an aggressive FCC posture. QVD's advanced software and monitoring can protect you from legal issues caused by these scammers and spammers.
Learn more about our Trusted Call Completion® service by contacting us online or calling (888) 656-5111. Quality Voice & Data has the communications solutions you need.
Angela Garfinkel currently serves as Director for Quality Voice & Data. With 30+ years of call center and business process outsourcing experience, Angela provides the QVD team with key insights to support product development, marketing and sales. In addition, Angela teams up with Dean Garfinkel for strategic planning and leadership development.