Help! My Company's Caller ID is Labeled as Spam
Call Labeling and Blocking Back Story
In today's world, the rise in the number of robocalls has become a major issue affecting many people. In fact, according to statistics from the Federal Communications Commission (FCC), in the US alone, consumers received almost 5 billion illegal robocalls in March 2021. This is not only frustrating but also potentially dangerous as scammers use this medium to deceive unsuspecting individuals. This article provides a complete guide to call labeling and blocking causes and solutions.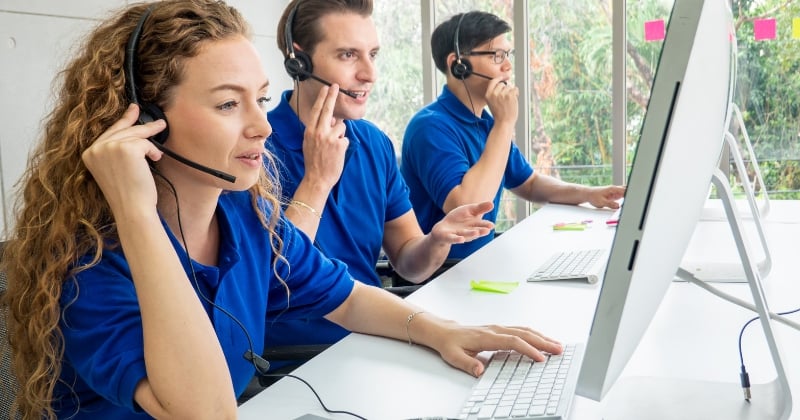 Call Labeling
Call labeling is the process of assigning a tag to a particular phone number which allows mobile phone users to identify who is calling them. This can either be done through the phone's operating system or with the use of third-party apps. Call labeling can also be referred to as caller ID or call identification.

There are several causes of inaccurate call labeling. One major cause is number spoofing, where callers can change their caller ID to make calls appear to be coming from a local or trusted number. Robocallers utilize this technique to trick people into answering their calls. Another reason for inaccurate labeling is the inability to determine the caller's identity due to a lack of accurate and up-to-date information in the caller identification database.
Call Blocking
Call blocking is the process of preventing unwanted calls from reaching a device. This can be by the telecom carriers, through the phone's operating system or third-party apps. There are several reasons for call blocking. One reason is to protect against fraudulent activities such as identity theft, phishing, or other scams. Another reason is to avoid unwanted calls from telemarketers, robocallers, and other sources of spam.

The causes of call blocking are similar to those of call labeling. Number spoofing makes it difficult for people to block unwanted calls because the caller ID information may not be trustworthy. In addition, phone companies are expected to block calls that they believe to be unwanted (robocalls).
Telecom and Business Response to Protecting Consumers from Robocalls
To tackle these issues, the FCC has worked with the telecom industry to implement STIR SHAKEN. STIR SHAKEN includes call authentication, which is a method of verifying the identity of the caller and the authenticity of the caller's ID. This involves ensuring that the caller ID is accurate and trustworthy before allowing the call to connect.

Another solution is the use of call-blocking apps, which are available on most mobile devices. These apps can automatically block calls based on their reputation, location, or other criteria deemed important. For example, apps such as RoboKiller and Nomorobo use algorithms to determine which calls should be blocked.

Furthermore, call labeling can help users decide whether to answer a call or not. Google has implemented a feature known as Verified Calls, which shows the caller's name, logo, and reason for calling. Also, apps such as Hiya and Truecaller provide call labeling services to help identify unknown numbers.
Quality Voice & Data's Point of View
Call labeling and blocking have greatly reduced the number of robocalls and nuisance calls that individuals receive on a daily basis. And with the implementation of STIR SHAKEN, many calls are being blocked or labeled if the telecom carrier signs the call with a B or a C Attestation. However, the unintended consequence is that legitimate companies are finding out that their calls are being tagged as spam or in some cases, not even resulting in a delivered call to the dialed phone number. Also, some legitimate companies use telecom carriers that are not signing their calls with an A Attestation. This may be due to older technology or due to using least cost routing (LCR) engines which may strip out the Attestation Token before processing the call.

This causes a lot of concern for legitimate companies that need to make phone calls to speak with existing customers or prospects.
Is Your Company's Caller ID Labeled as Spam?
Customers routinely come to us for our expertise with providing SHAKEN telecom services and Caller ID numbers. And here at QVD, as a licensed SHAKEN Service Provider, we sign all customer calls with an A Attestation. We can do that because we know our customers and we know that they are authorized to use the Caller ID numbers (because we either provided them, or the company provides a Letter of Authorization as proof). Each QVD customer must complete a Trusted Call Completion (TCC) Application before we will provide elastic SIP telecom. This helps ensure the integrity of the Know Your Customer program.

With a complete implementation of our Trusted Call Completion® program, our customers routinely enjoy 30 to 50% better outbound call answer rates. Complete implementation includes our elastic SIP trunk telecom, Caller ID numbers, Caller ID Monitoring & Remediation, Caller ID CNAM Storage, Industry Leading Call Authentication, and Trusted Caller status.

Consumers and business decision makers are better protected from scams and frauds. AND, you can get your legitimate calls to ring and be answered.
Angela Garfinkel currently serves as Director for Quality Voice & Data. With 30+ years of call center and business process outsourcing experience, Angela provides the QVD team with key insights to support product development, marketing and sales.