How a Caller ID Management Service Saves Time and Money
Outbound calling campaigns have become more challenging in recent years. With US residents receiving approximately 4 billion robocalls each month, the public is fed up with scams and spam phone calls. As a result, many consumers refuse to answer any call they find suspicious, including unknown calls and calls with negative labels, such as "potential spam."
Cautious consumers wouldn't be a problem for legitimate calling campaigns if caller IDs were always correct. But sadly, these IDs are frequently wrong, leading to consumers rejecting, blocking, and reporting legitimate calls. You can take steps to correct these issues, but doing so is time-consuming and ultimately expensive. That's why your company could benefit from a Caller ID Management Service.
The Importance of Quality DIDs
Buying your direct inward dialing (DID) numbers from a premium service such as Quality Voice & Data will save you time and money in the long run. Your campaign's success and reputation depend on the caller ID information attached to these numbers. When they come with negative labels, your sales efforts never get the opportunity to soar. Instead, your answer rate plunges, leaving you to deal with the fallout.
"Bad" numbers have no place in your calling rotation, so you must eliminate them — at least for a few months — and replace them with clean numbers. That may mean purchasing more DIDs, an expense you were not anticipating. However, the highest cost comes from your agents' lost time because they must wait for people to answer their calls. This connection is unlikely to happen with negative caller IDs; statistics show that consumers only answer 9% of calls labeled spam.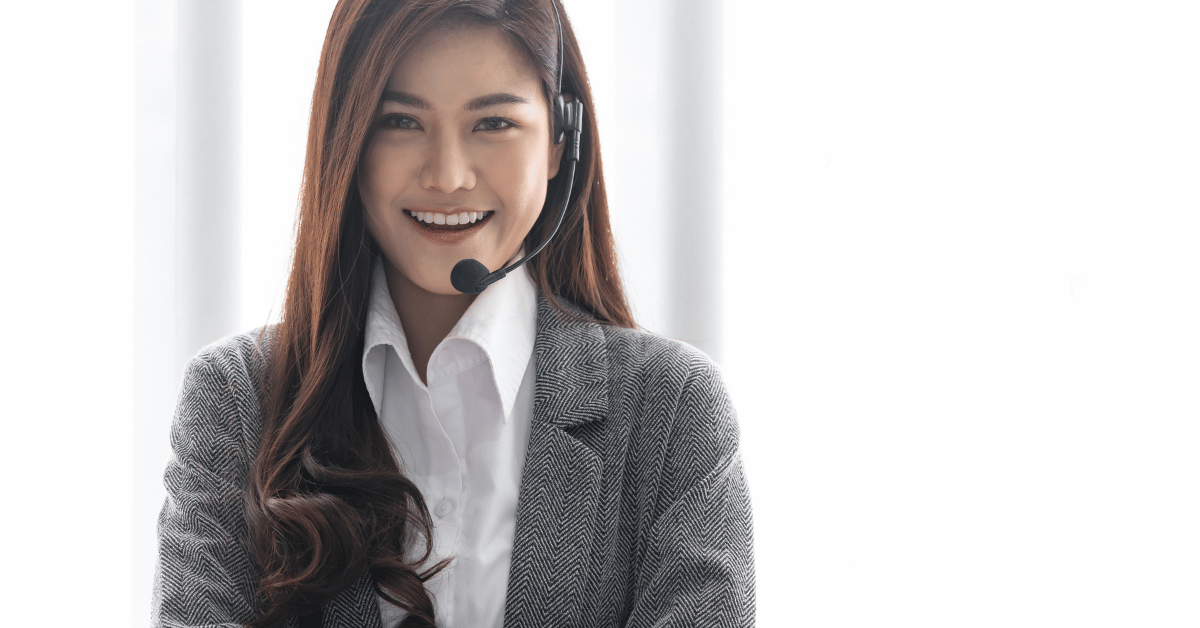 The Benefits of a Caller ID Management Service
Working with a Caller ID Management Service, you reduce the time your team spends managing caller IDs, ordering caller IDs, and returning unneeded caller IDs. When you buy DIDs from bargain sellers, you initially save money. However, these numbers often need careful curation because of their recent use by clients who accumulated flags.
Bargain sellers may charge as little as $.50 per DID, but that price is no bargain if you aren't reaching clients. Instead, spending more money in the short term will bring you greater results and a superior return on your investment.
QVD Trusted Call Completion Program
A Caller ID Management Service like Quality Voice & Data only sells DIDs free of these flags and labels, bringing your agents higher contact rates. Using the QVD Trusted Call Completion® program, you'll enjoy real-time caller ID monitoring that allows immediate remediation of any negative flags or labels. In addition, QVD can control how your company's calls appear on over 80% of wireless handsets in the US.
QVD TrustedCaller™ Program
You know the importance of attestation ratings to your call completion numbers. A poor rating means fewer answered calls and far lower conversion rates. QVD's TrustedCaller™ program means your calls will be digitally signed and delivered with a "Full" or "A" attestation. As a result, your current and potential clients will receive calls without negative IDs and be more likely to answer and buy your product or service.
Superior Call Authentication
QVD's Caller ID Management Service uses industry-leading authentication, meaning your numbers will be registered, stored, and monitored using the industry's leading authentication hub. You'll benefit from real-time network data stemming from one billion daily call events from more than 400 carriers. Using this service will free your calling campaign of costly DID issues. You will no longer have to spend time analyzing and tweaking your numbers to improve caller ID recognition.
Elastic SIP Trunking
As one of the few authorized STIR/SHAKEN service provider companies, QVD terminates to other SHAKEN carriers. This process benefits your campaign by ensuring your calls are digitally signed and delivered with full attestation, which may not happen if an unauthorized company terminates your calls. In addition, using SHAKEN connections is an excellent way to prevent call rejection and blocking.
The QVD Advantage
The QVD Caller ID Management Service can prevent many costly issues facing the industry today. These issues often include calling campaigns plagued by bad industry actors, deep consumer mistrust, and carriers not fully compliant with current legislation. Your agents can be successful, but you must give them advanced tools to fight these industry-wide problems.
QVD understands the complexities of today's telecom industry and offers services that help you do your job. For example, we provide superior DIDs that keep your caller IDs free of negative labels, improving your contact rate. In addition, we offer continuous monitoring of your DIDs to note negative labels as they occur and remediate those issues immediately. Perhaps most importantly, we sign and deliver your calls with full attestation so that consumers know you are a reputable company, not a scammer or spammer.
Learn more about QVD's Caller ID Management Service by contacting us online or calling (888) 656-5111. Let us help make your calling campaigns successful!
Angela Garfinkel currently serves as Director for Quality Voice & Data. With 30+ years of call center and business process outsourcing experience, Angela provides the QVD team with key insights to support product development, marketing and sales.
---
Written by Angela Garfinkel
Angela Garfinkel, Director at Quality Voice and Data, brings over 30 years of experience in call center and business process outsourcing. Well known in the telemarketing and telecommunications industry, she co-authored a course for The Direct Marketing Association and actively participates in professional groups like PACE. Her educational background includes an MBA and an undergraduate degree in Telecommunications Management from the University of Nebraska.