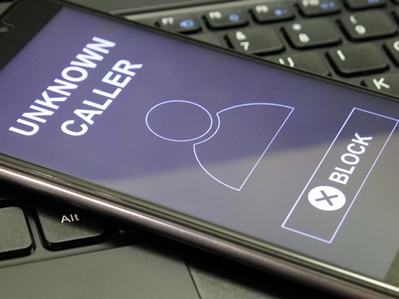 Is your dialer displaying a local caller ID for each of your telemarketing campaigns? Are you confident that you have an appropriate Local Caller ID Number in place that will allow you to get a 30% increase in answer rates? The answer might be yes, and if so that is great.
Note: If your is dialer is displaying local caller ID numbers as part of an outbound dialing strategy it is also known as "Local Dialer ID". It is a proven fact that individuals are more likely to answer an incoming call from a phone number where the area code is recognized as a "local" number, thus giving your company a Local Presence. Therefore, it is important to know whether your dialer is displaying local caller ID numbers.
Is your dialer displaying local caller ID numbers?
There are a lot of levers that an Operations Manager pulls in order to get the best success out of a telemarketing campaign, but it has been my experience that this particular lever is one that is the last to get pulled. Remember, having a strong local presence by displaying local caller ID numbers can have a significant impact on your contact rates.
Is implementing that one last rebuttal going to have an impact as increasing answer rates by 30%? Is it going to help you increase your list penetration rates and thus get more productivity out of your list? Probably not, but that's where call center operations managers tend to focus first, but that is their day to day wheelhouse. Also, there is no "one size fits all" strategy. Just like there is no one calling script that will work for every campaign, it is important to choose the Local Caller ID strategy that is best for your calling campaign.
Now, let's say you do have a good strategy in place for ensuring that you are maximizing the use of local caller id numbers on your campaigns by displaying local caller ID numbers when the campaigns start. It is also important that you are getting your local caller id numbers from a trusted provider that ensures that they are quality numbers before they are assigned to you.
The telemarketing landscape is ever-changing and requires you to constantly be on your toes and adaptable to change. New technologies are labeling and blocking supposed unwanted calls, so ensuring that you have high-quality, clean numbers assigned to your telemarketing campaigns is more important than ever.
Getting your Local Caller ID Numbers from Quality Voice & Data is the route to go. They have a dedicated, hard-working, highly urgent team that provides top-notch customer service. They assign high quality, clean Local Caller ID Numbers in any area code. Delivery of the numbers is lightning quick and they match the assigned phone numbers with a display name. From there, QVD customers get to enjoy higher answer rates and deeper list penetration. Who doesn't want that out of their telemarketing campaign?
This is a guest post by Nathan Teahon, Vice President of Quality Contact Solutions (QCS). Nathan and his team of outbound telemarketing managers run thousands of outbound telemarketing hours on a daily basis, both B2B and B2C. No one understands outbound telemarketing and how to get the best results better than Nathan.
Nathan Teahon is the Vice President at Quality Contact Solutions, a leading outsourced telemarketing services organization. As a highly competitive person, Nathan brings his 'A' game to work every day, ensuring that each of his clients wins on a daily basis. Nathan carefully balances the operations resources and client goals to ensure his clients receive the highest possible results at the lowest cost. Nathan is a true, born and bred telemarketer. He grew up in the business and intimately knows (and has played) every position on the field, including supervisor, quality assurance, call center manager, program management, account management, and call center psychologist. Nathan can be reached at Nathan.teahon@qualitycontactsolutions.com or 516-656-5133.