Stop Showing Up as Scam Likely in Outbound Sales
Scam calls have plagued consumers for years, but recent government action has helped improve the situation. STIR/SHAKEN legislation made it harder for spammers to operate. Now labeling and flags warn call recipients that the caller may be a scammer or a spammer they can ignore or block.
This legislation has delivered mixed results, however. Some legitimate businesses mistakenly have their calls labeled "scam likely" by wireless carriers. This problem occurs fairly often because the FCC has given safe harbor to telecom companies to block or label calls they believe are unwanted. Carriers use multiple data points, database subscriptions, crowd-sourcing from apps, and STIR/SHAKEN attestation tokens to determine whether the call should be blocked or labeled. At this stage, call blocking and negative labeling are imprecise at best.
Steps are being taken to correct these labeling issues. In the meantime, companies need to protect themselves. You can minimize mislabeling of your calls by taking certain steps of your own.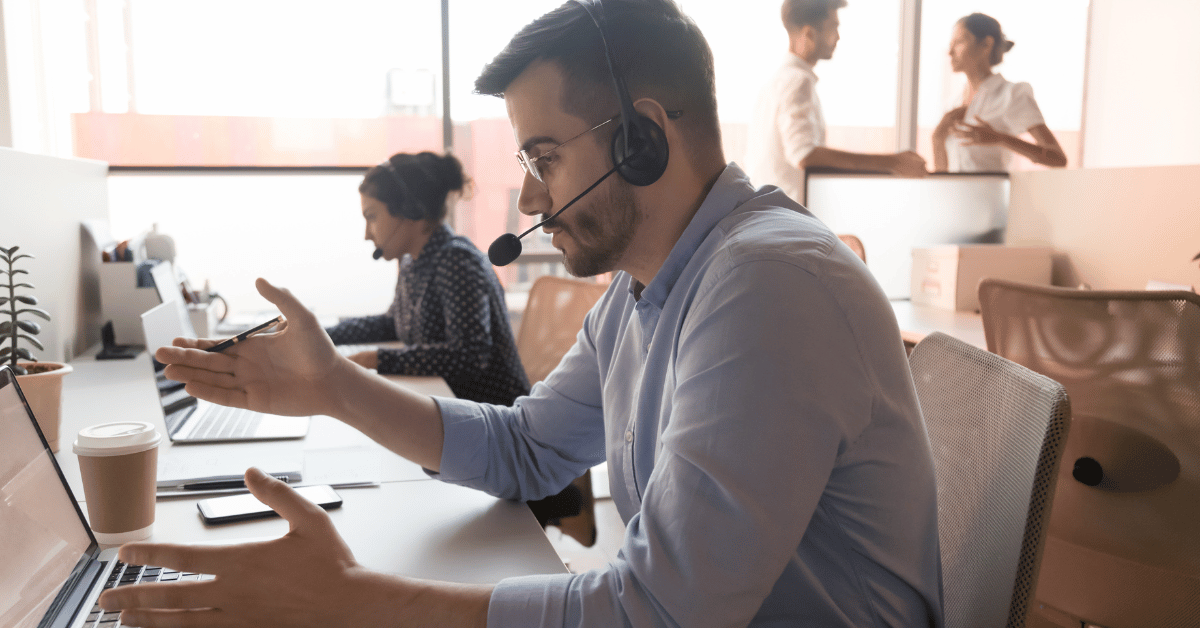 Causes of Scam Likely Mislabeling
Some companies deserve calls labeled "potential spam." Bad actors bombard consumers with unwanted calls daily. The public needs protection from these disruptions. Sadly, legitimate organizations get mislabeled as well, including healthcare providers, insurance carriers, and trusted business partners.
Multiple factors contribute to unearned negative call labels. For instance, companies using an auto-dialer may have their calls show up as "spam likely" on a consumer's caller ID because telecom carriers wrongly believe they are robocalls.
Avoiding the auto-dialer issue may be difficult, but you can reduce your chance of mislabeling by avoiding over-dialing a number in a short period. A large volume of calls from the same number in one day will likely earn that number a "potential spam" or "spam" label.
Agent behavior can also earn you bad reviews from consumers who may block your company number and report you to carriers. The carriers can negatively label your company's number based on this feedback.
How to Avoid Scam Likely Labels
Your company is not helpless in the face of these issues. You can help protect your caller ID by maintaining good calling habits. First, check your numbers to see if they carry any negative flags. Immediately remove any flagged numbers from your calling rotation until the flags drop off or you've addressed the issue with the carriers and/or FCC. Note: If QVD is providing the numbers to you, we do this check for you in real-time and we'll proactively replace a number that is mislabeled or flagged by a carrier.
Never over-dial a number, no matter how hard you want to push a campaign. If you suspect a number is "hot," remove it from your dialing rotation temporarily. Simply resting the number may be enough to fix the problem. Then take steps to avoid over-dialing in the future.
Properly train your agents so their approach does not provoke negative reactions from consumers. In today's climate, poor calling practices can earn you blocks and flags.
Also, make certain your call lists are up-to-date and aimed at your target consumer. Poor quality lists may include numbers on the Do Not Call registry or numbers that have been reassigned. Using a poor-quality list can lead to your numbers being labeled "spam likely," "spam," or even "scam."
Preventing negative labels can be difficult and time-consuming. That's why consulting with an expert team is often the best solution to your call mislabeling problem. The right software and monitoring program can protect your company's reputation and improve call completion rates. It also frees your staff to concentrate on selling products and services.
The Quality Voice & Data Advantage
QVD is a telecom carrier specializing in helping outbound-focused call centers and companies that rely on making a high volume of calls reach their sales and service goals. We have a deep background in call center and sales management, plus more than 15 years as a telecom services provider. We understand the industry and the challenges you face.
We offer multiple services that can help your company. Our Trusted Call Completion® package is a comprehensive telecom service that provides a robust inventory of telephone numbers in every market, elastic SIP and real-time monitoring and remediation. For each number in our inventory, we vet them in real time against a leading authentication hub to prevent them from being blocked or mislabeled.
We sign all outbound calls with an A Attestation, store every Caller ID number in the largest national CNAM database, and conduct real-time monitoring and remediation on every Caller ID number. We also provide professional Caller ID Management services, including strategy development and ongoing management. In short, we take every measure possible to improve the success of your calling campaigns.
You can avoid negative call labels and flags by maintaining good calling practices and using advanced software and monitoring from Quality Voice & Data. Learn more about QVD's extensive services by contacting us online or calling (888) 656-5111. We can improve your company's results and protect its reputation in this age of robocalls.
Angela Garfinkel currently serves as Director for Quality Voice & Data. With 30+ years of call center and business process outsourcing experience, Angela provides the QVD team with key insights to support product development, marketing and sales.