CallerID Management Tool Now Available from QVD
The team at Quality Voice & Data recently released our CallerID Management Tool™. As teams strive to enhance customer service and improve operational efficiency, QVD's CallerID customers count on new technologies such as the CallerID Management Tool™. This innovative tool is designed to provide businesses with one place to order new CallerID numbers, to get CallerID numbers unassigned, to change the CNAM associated with a CallerID number, and to run valuable reports to identify key information about each CallerID number assigned to a customer.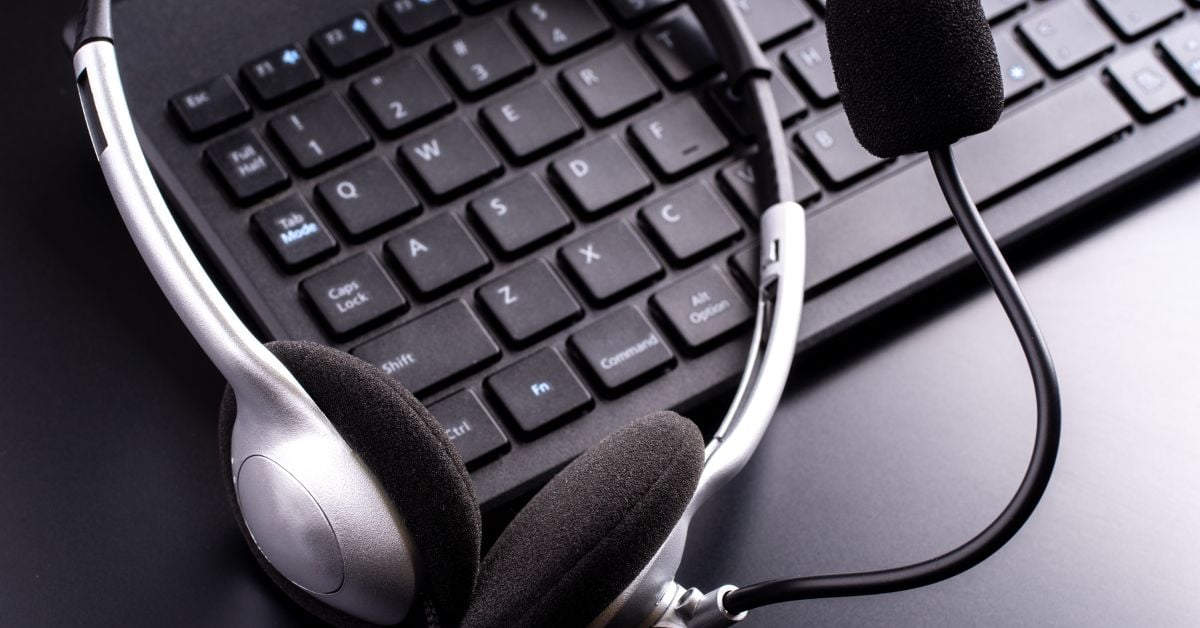 Features of the CallerID Management Tool
The CallerID Management Tool from QVD is designed to deliver extensive features and functionality for managing and controlling individual DIDs and the entire inventory of CallerID numbers. This tool provides real-time ordering and provisioning of new DIDs, access to the company's whole inventory of DIDs, and the ability to update inbound routing destinations and CNAM display name. Furthermore, users can access robust reporting with view and download functionality, quick help links for CID mapping, and a history table for any DID assigned to their company.
• With the CallerID Management Tool, businesses can easily manage all their CallerID phone numbers (no matter where they are located) through an easy-to-use web portal. This optimal convenience and flexibility come with the assurance of granular control with the ability to adjust routing destinations, perform access modifications, and assign CID mapping. Users can easily review any changes made in a comprehensive list on the history table.
• It is designed to provide customers with complete control over their DIDs, along with robust reporting capabilities. The reporting feature offers an array of customizable options such as date-range filtering for specific periods, CID mapping for a particular number or group of numbers, plus the ability to view and download complete reports in multiple formats, including CSV, Excel, and PDF.
• In addition to its comprehensive features, the CallerID Management Tool is designed for scalability. It allows users to easily add or remove DIDs from their inventory as needed without any hassle or complexity. This allows customers to scale up as their business grows without worrying about managing complex routing configurations. Furthermore, with its advanced security protocols, customers can be confident that all transactions are secure and confidential at all times.
• The CallerID Management Tool is built to offer ultimate flexibility, convenience, and control over phone numbers while also providing robust reporting capabilities. With QVD's CallerID Management Tool, businesses can rest assured that their inbound calling needs are handled effectively and efficiently.
Benefits of Using the CallerID Management Tool
The CallerID Management Tool offers many advantages to businesses of all sizes. By using this tool, companies can easily self-provision and manage their caller ID numbers in real-time, saving both time and resources that would otherwise be spent on manual processes. The convenient web interface has been designed for maximum usability, with clearly marked features and options that help users to get up and running quickly. Additionally, comprehensive reports provide insight into a company's DID usage so they can see the results of their efforts in context.
Using the CallerID Management Tool helps streamline the process of provisioning caller ID numbers so that businesses can focus on more critical tasks. Self-provisioning and managing caller IDs is made easy with the clear features and options of the web interface. With just a few clicks, companies can add new phone numbers to their inventory or edit existing ones without assistance from the team at QVD. Reports also provide detailed information that can help businesses better understand how they use their caller ID numbers to make informed decisions about future allocation plans.
Overall, the CallerID Management Tool is a great tool to help companies easily manage their caller ID numbers and get the most out of their investments. With its user-friendly web interface, easy self-provisioning capabilities, and comprehensive reports, businesses can quickly get up and running while saving both time and resources. By leveraging this powerful tool, companies can ensure that their caller ID inventory is well managed for maximum efficiency and productivity.
Conclusion
QVD's CallerID Management Tool is the ideal solution for any business or organization seeking to make the management of their CallerIDs simpler and more efficient. Its user-friendly platform streamlines workflows, does away with manual CallerID orders, and offers seamless customer service.
Overall, QVD's CallerID Management Tool is an invaluable asset for anyone who wants to save time and needs a new CallerID number right away. With its exceptional tech support, superior accuracy rate, fast order fulfillment system, and cost savings potential, there's no doubt that QVD's CallerID Management Tool can revolutionize your business operations.
So don't wait - contact QVD to experience the power of using our CallerID Management Tool™ today!
Angela Garfinkel currently serves as Director for Quality Voice & Data. With 30+ years of call center and business process outsourcing experience, Angela provides the QVD team with key insights to support product development, marketing and sales.