If your company uses outbound telemarketing and isn't utilizing Local Caller ID numbers, you are missing an opportunity to improve answer rates and list penetration rates.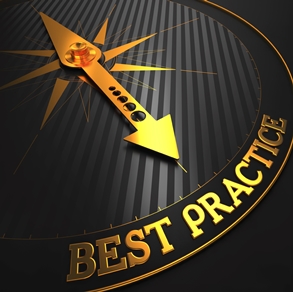 In fact, our reports show that telemarketers improve performance by 40% when using Local Caller ID Numbers.
Our Local Caller ID service is a solution that we offer to telemarketers and other companies interested in obtaining local telephone numbers to use as Local Caller ID for target markets and ensuring proper Caller Name delivery.
Quality Voice & Data's Local Caller ID, adds value to telemarketer campaigns by increasing answer rate and decreasing max attempts. We have local CallerID numbers in every USA market. Local telephone numbers are available for as little as $2 per month.
We are often asked, what is the best way to utilize the Local Caller ID numbers? Here are some Caller ID Best Practices, frequently asked questions and their corresponding answers.
How are most call centers deploying local caller ID for their outbound telemarketing calls?
A: Most companies either display a local phone number and name of the seller (the client), or they display a local phone number and name of their own company (the telemarketing company). For companies that have the ability to send a different Caller ID on a per campaign basis (a function of the dialer or phone system), we're seeing a trend toward displaying the seller's phone number and name.
Why would a company want to have a specific caller ID phone number and name for a specific geographic area?
A: When a consumer sees any local number vs an 8XX number they are more likely to answer the call. In fact, going from an 8XX number to a toll number you can expect a 15-18% lift in answer rate. If the toll number is local to the called party then you can expect a 30%+ lift in answer rate. Clearly this is huge and that is why companies are using this new technology, managing 100+ Local Caller ID numbers to improve campaign performance.
There seems to be a lot of confusion in the marketplace regarding how the caller name is ultimately displayed on the Caller ID box.
A: Yes, we do see a lot of confusion in the marketplace. Here's how it works: Unlike Caller ID where the telephone number is pushed or transmitted, name display for the most part is not pushed or transmitted; it is retrieved. The caller's name is retrieved by the called party's telephone carrier and transmitted to the called party's equipment (Caller ID box or phone handset).
Although some call centers utilizing PRI technology can push or transmit a name, this method will only display a caller's name to a called party who also utilizes a PRI. PRI (Primary Rate Interface) T1s support twenty-three channels of voice and are used to support business phone systems – not consumers.
I've noticed that many companies use a third party to help manage this process for them. Why would a call center use a third-party Local Caller ID management solution?
A: Telephone carriers are not set up to dynamically provide a rotation of telephone numbers and real time updating of desired display names to meet the needs of the contact center industry. In addition most phone companies charge a lot for back hauling out of area telephones numbers. This can get very expensive when looking for national coverage. As a result third-party solutions providers like us have aggregated all USA area codes, delivering local presence to our customers, ensuring caller ID compliance and help increase answer rates on their telemarketing campaigns. We have Local Caller ID numbers in every USA market. Local telephone numbers are available for as little as $2 per month.
What other considerations should call centers be aware of?
A: There are several:
1. The CNAM database will only accept a fifteen-character name, including spaces. 8XX numbers cannot be stored in the CNAM database. (Technically, they can be stored; however, no carrier will dip for an 8XX number.)
2. Not all consumers subscribe to the caller name display feature with their telephone service.
3. Not all telephone carriers utilize or dip into the same CNAM database. Most telephone carriers will automatically store the directory assistance listing name as the CNAM name as well.
4. Both the Federal Government and several states prohibit persons from inserting false information into a Caller ID system for the purpose of misleading, deceiving, or defrauding the call recipient. See the Truth in Caller ID Act for details.
How does a call center ensure complete compliance with both federal and state Caller ID laws?
A: To be compliant, make sure that the consumer can easily understand who is calling (i.e., the displayed name is accurate), the displayed phone number is answered during normal business hours, and the consumer can make a Do Not Call request if they desire to do so. Sending different Caller ID phone numbers and names for different client campaigns, different sellers, or for a specific geographic region is allowed, unless there is evidence of malicious intent to defraud the consumer. For further understanding of Federal and State regulations and how they apply to your business/industry, check out the USA DNC Regulatory Guide. This online guide clearly explains the ever-changing telemarketing rules and legislation.
Dean Garfinkel is President of Quality Voice & Data. Dean is recognized across the teleservices industry as the leading expert on telecommunications, Do Not Call, and related compliance technologies. Mr. Garfinkel is currently serving on the National Board of Directors for PACE (Professional Association for Customer Engagement). He may be reached at dean@qualityvoicedata.com.